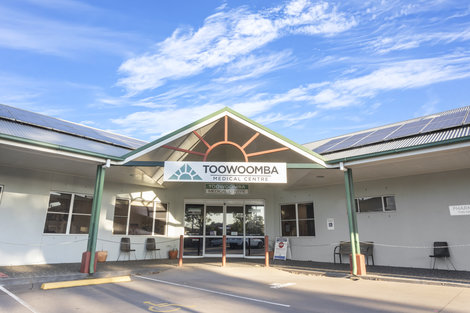 Toowoomba Medical Centre allows independent doctors to practice in a patient-centric model where patients needs are carefully considered and addressed. We build relationships by listening, understanding and taking the time to get to know you, to enhance provision of exceptional healthcare services.

Comprehensive and compassionate medical staff caring for our community in the heart of Harristown, Toowoomba.
Staff value people, know the names of patients and support the health and well-being of our community by delivering personalized, high-quality services.
Established in 1983, Toowoomba Medical Centre offers a wide range of services to meet your healthcare needs, whether seeking routine medical check-ups, specialized treatments, or preventive care. Our state-of-the-art facilities are equipped with advanced medical technology, enabling accurate diagnoses and effective treatment plans.
The facility still allows for more doctors and nurses to attend to the needs of the local community and provides opportunities for allied health professionals and other providers to visit the community.
Patient care is further supported by co-location of Sullivan Nicolaides Pathology, MacDonaldtown Pharmacy and Hope Horizons.